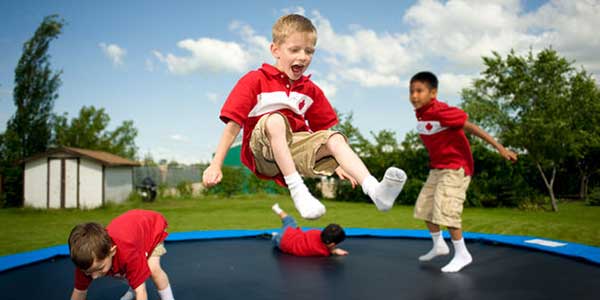 Jumping is a movement governed by a part of the brain called the cerebellum. This part of the brain is responsible for balance and coarse motor ability, while at the same time responsible for focus, concentration and attention. So jumping where it is or going forward is one of the most fundamental steps needed for the development of children's focus and attention skills. Every action, such as memorizing while studying, playing straight, getting up and running every once in a while doing homework, walking back and forth while reading a book, or even swinging while talking to each other on any subject, is to bring the ability to gather attention to life.
Benefits of Jumping?
Let's not restrict the children's movements. On the contrary, let's open up space, support them, give them these kinds of suggestions before they get a request to make them feel like we understand them, and encourage them to play, to play sports.
"Investment information, comments and recommendations contained here are not within the scope of investment consultancy. Investment consultancy service is provided by authorized institutions individually, taking into account the risk and return preferences of the individuals. The comments and recommendations contained here are of a general nature. These recommendations may not be suitable for your financial situation and risk and return preferences. Therefore, making an investment decision based solely on the information contained herein may not produce results in line with your expectations. Toysmar / Akde File are the decisions of investment decisions made / to be taken and trading etc. is not responsible for the operations and the possible consequences of these transactions in any way. "